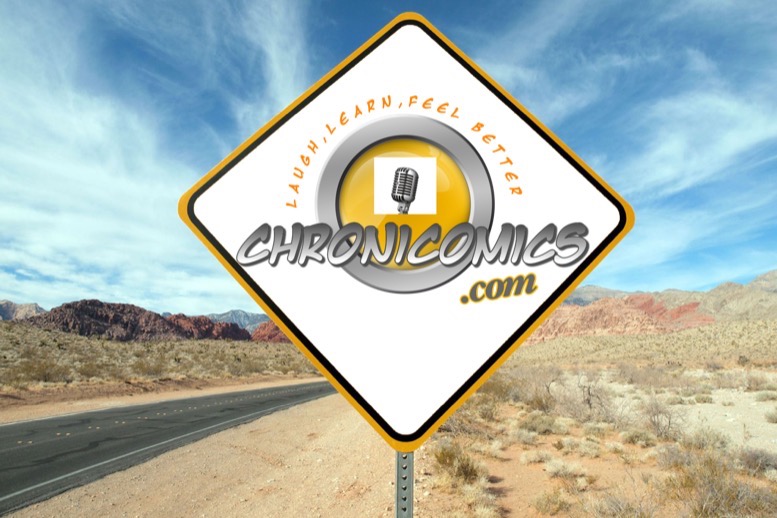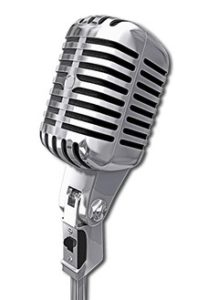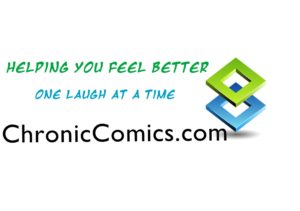 WHAT IS CHRONIC COMICS?
We are a production in association with HEALTHPURE with a message about Humor and its value to one's own wellness. There are a countless numbers of Comedians and Health care providers who have recognized the value of a sense of humor when it comes to coping with life's problems and setbacks. The Chronic Comic tour is a group of professional comedians of varying stature in the entertainment world who bring their stories and triumphs to the stage, to the small screen and to the web, to shed light on the ways that a sense of humor can get your though it. Some comedians will share their stories and other will just plain make you laugh with their take on Health Care today. Our goal is to inspire and entertain while we encourage the audience to take better care of themselves.

TAKE CHARGE OF YOUR OWN WELLNESS
A new way to learn more about your options
while at the same time you can SHARE a common experience
Humor helps and enlightens
How it all started  by      Peter Vogel CEO of HealthPure
As most of you know I had battled Hepatitis C for years without any good news…the drugs cost almost $2500 daily and if you can take them for the recommended 90 days you may be cured. I was on my third try over a period of ten years and was on a grueling 12 month regiment of the most toxic drug cocktail that could be imagined, for many of those who take this treatment are on disability or a partial schedule…I on the other hand was is in the midst of launching HealthPure with all of the challenges that go along with a startup.
Flipping through channels on the local radio station I came upon a morning show that featured a couple of old rockers like me and a comedian who would come in Wednesdays to promote his clients and cut up with the morning crew. It goes without saying I was at a low point…Mayo Clinic in Jacksonville had already set my expectations low because of the amount of treatments that I had received and the fact that I am also a diabetic. As was with every morning I would push myself to get up at 5:30 and be at the local gym by 7:00am to fight the horrible physical pain and emotional stress of the medication and its side effects. Up until a Wednesday in the summer of 2016 I had not sought out any diversions other than exercise, for my family and business needed my focus and total commitment. But on that Wednesday I heard one of the radio personalities discussing a liver related health issue with someone who at the end made him and me laugh…it was that comedian again…I called Steve the program manager at the time and asked who was the guy who made me laugh so much that for just a moment I was not afraid…He said…Thats Wil Shriner…I thought Wil Shriner ?.. I knew who he was and quickly remember his style and could not get enough…I immediately searched the web and found his material—I had found something that could help me divert my attention from pain to pleasure while helping me laugh at me a little bit..every Wednesday Wil would go back and forth with both hosts and callers…it got me laughing again.and it felt great.
I felt a sense of gratitude and connection with Wil …thats when I had the thought…What could I do for Wil to show my appreciation and help other patients like me…within 20 minutes it hit me – What if HealthPure could replicate that same feeling of levity and fun online for the chronic populations that will engage and serve—we could gain real engagement with comedy centered on chronic illness–that was it I purchased The Chronic Comics domain and began writing a partial story/treatment and business model that would gather content from comedians joking about their own illness and others and produce new contextual content-the world is full of aging chronically ill comedians who need work and a venue—and there planet of chronically ill patients who need to laugh…so why not laugh at ourselves because someone who makes us laugh gets it.
Wil and I met last summer to discuss my concept and set a time to follow up in  the beginning of 2017…the rest is history—Thanks For Coming To Lunch That Day Wil.
Chronic Comics
COMEDIANS  look at life a bit differently than most people. They find the funny and positive side of life's hardships. Their own stories of health, wellness and personal ailments will make you laugh and, hopefully, feel better too.
Meet the Chief Comedy Officer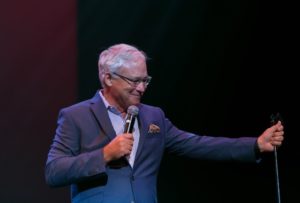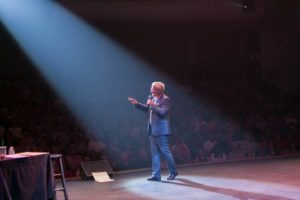 Wil started on TV at age one doing commercials with his twin brother Kin  and his father TV humorist Herb Shriner. Growing up with a 8mm  camera in his hand, he attended famed UCLA Film and TV program where he learned from the greats how to entertain with story and image.
Appearing at the famed comedy store, another side another young comedian, David Letterman who liked Shriner's comedy films so much that he brought Wil's talents along with him on his rise to fame . Wil continued as a writer/director on numerous projects and shows with Letterman and it was one of his films that got him noticed by Francis Ford Coppola and it produced  a co-starring role opposite Oscar nominee Joan Allen in Peggy Sue Got Married.  From there he hosted his own nationally syndicated and three time Emmy nominated talk show, the Wil Shriner Show  and dozens of shows and series followed one after another.
In 2000 he began directing sitcoms at the top with Frasier and spent six years on all the top shows including Everyone Loves Raymond, Becker, Gilmore Girls and many others.
Jimmy Buffett asked him to read a book he had optioned and together they turned it into an award winning family film Hoot. WIl wrote the screenplay, produced and directed the film that came out on 3000 screens and was a top ten film in its first two weeks of release. It has found it way into the MOMA collection in NYC and was recently named one of the top five environmental films by the Smithsonian Museum
Wil's' corporate work as a Master of Ceremonies,  comedian, moderator make him a very in demand performer who can do it all. Recently he added Charity Auctioneer to his repertoire and has raised over 4 million dollars for top charities around the country by using his humor and sense of fun to help open wallets at dozens of events each year.
The Chronic Comedy Tour is developing talent
The Tour is getting ready to launch. Get on our calendar. Booking information below. Wil Shriner hosts a funny and thought provoking powerhouse of a show with first class comedians sharing their humor and stories of dealing with chronic conditions.

    http://www.healthpure.com
HEALTHPURE is a big-data platform operating at the convergence of consumer behavior and personal health information to improve patient compliance and adherence through behavior modification. The data is aggregated through both the HealthPure platform and third-party, off-platform sources via e-commerce, social media and healthcare technology data gathering tools such as personal products manufactured by companies such as Fitbit, Garmin, Omron, etc., linked by the user to their account.
The company is addressing the largest hidden cost in healthcare – non-compliance. Non-compliance in healthcare costs consumers and insurers an estimated $300 billion annually in the United States alone. In fact, this cost alone represents 22% of the total cost of treating chronic care conditions annually. These costs are directly impacted by poor consumer/patient data, which in turn, creates low patient engagement. The outcome of low engagement – Increased Cost and Morbidity.
SOLUTION
HEALTHPURE's First to Market Solution is a platform which engages consumers both online through the HealthPure platform and other digital data points and offline via live events and consumer activities, creating health activity big-data that is used by consumers, healthcare providers and insurers to increase patient compliance while improving general health outcomes while reducing the cost of delivering care.
GUIDING CONSUMER INSIGHT
76% of consumers believe that their personal health is something over which they need to assume control. (2014 Silverlink HealthPulse Survey)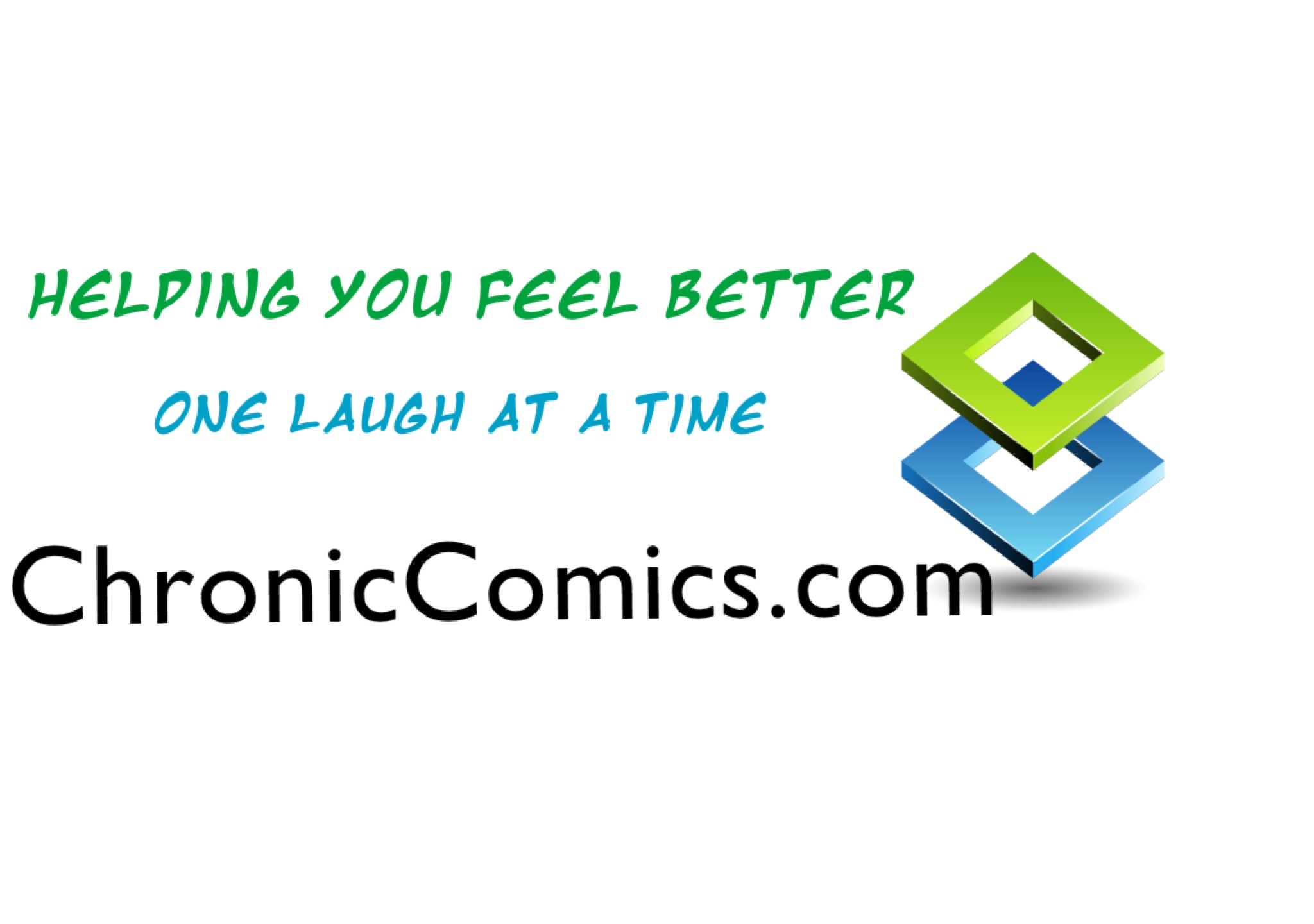 To request more information