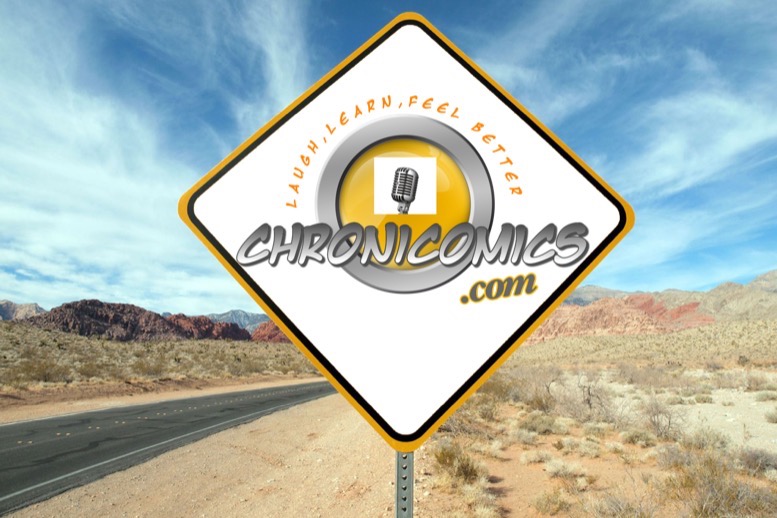 Taking Charge of your Health
How it all started  by      Peter Vogel CEO of HealthPure
As most of you know I had battled Hepatitis C for years without any good news…the drugs cost almost $2500 daily and if you can take them for the recommended 90 days you may be cured. I was on my third try over a period of ten years and was on a grueling 12 month regiment of the most toxic drug cocktail that could be imagined, for many of those who take this treatment are on disability or a partial schedule…I on the other hand was is in the midst of launching HealthPure with all of the challenges that go along with a startup.
Flipping through channels on the local radio station I came upon a morning show that featured a couple of old rockers like me and a comedian who would come in Wednesdays to promote his clients and cut up with the morning crew. It goes without saying I was at a low point…Mayo Clinic in Jacksonville had already set my expectations low because of the amount of treatments that I had received and the fact that I am also a diabetic. As was with every morning I would push myself to get up at 5:30 and be at the local gym by 7:00am to fight the horrible physical pain and emotional stress of the medication and its side effects. Up until a Wednesday in the summer of 2016 I had not sought out any diversions other than exercise, for my family and business needed my focus and total commitment. But on that Wednesday I heard one of the radio personalities discussing a liver related health issue with someone who at the end made him and me laugh…it was that comedian again…I called Steve the program manager at the time and asked who was the guy who made me laugh so much that for just a moment I was not afraid…He said…Thats Wil Shriner…I thought Wil Shriner ?.. I knew who he was and quickly remember his style and could not get enough…I immediately searched the web and found his material—I had found something that could help me divert my attention from pain to pleasure while helping me laugh at me a little bit..every Wednesday Wil would go back and forth with both hosts and callers…it got me laughing again.and it felt great.
I felt a sense of gratitude and connection with Wil …thats when I had the thought…What could I do for Wil to show my appreciation and help other patients like me…within 20 minutes it hit me – What if HealthPure could replicate that same feeling of levity and fun online for the chronic populations that will engage and serve—we could gain real engagement with comedy centered on chronic illness–that was it I purchased The Chronic Comics domain and began writing a partial story/treatment and business model that would gather content from comedians joking about their own illness and others and produce new contextual content-the world is full of aging chronically ill comedians who need work and a venue—and there planet of chronically ill patients who need to laugh…so why not laugh at ourselves because someone who makes us laugh gets it.
Wil and I met last summer to discuss my concept and set a time to follow up in  the beginning of 2017…the rest is history—Thanks For Coming To Lunch That Day Wil.
Chronic Comics
COMEDIANS  look at life a bit differently than most people. They find the funny and positive side of life's hardships. Their own stories of health, wellness and personal ailments will make you laugh and, hopefully, feel better too.
Meet the Chief Comedy Officer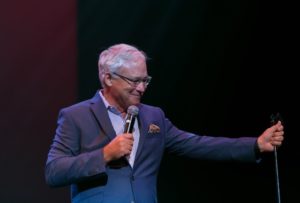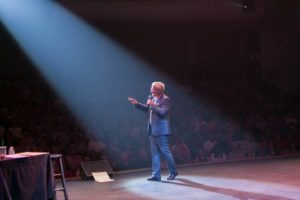 Wil started on TV at age one doing commercials with his twin brother Kin  and his father TV humorist Herb Shriner. Growing up with a 8mm  camera in his hand, he attended famed UCLA Film and TV program where he learned from the greats how to entertain with story and image.
Appearing at the famed comedy store, another side another young comedian, David Letterman who liked Shriner's comedy films so much that he brought Wil's talents along with him on his rise to fame . Wil continued as a writer/director on numerous projects and shows with Letterman and it was one of his films that got him noticed by Francis Ford Coppola and it produced  a co-starring role opposite Oscar nominee Joan Allen in Peggy Sue Got Married.  From there he hosted his own nationally syndicated and three time Emmy nominated talk show, the Wil Shriner Show  and dozens of shows and series followed one after another.
In 2000 he began directing sitcoms at the top with Frasier and spent six years on all the top shows including Everyone Loves Raymond, Becker, Gilmore Girls and many others.
Jimmy Buffett asked him to read a book he had optioned and together they turned it into an award winning family film Hoot. WIl wrote the screenplay, produced and directed the film that came out on 3000 screens and was a top ten film in its first two weeks of release. It has found it way into the MOMA collection in NYC and was recently named one of the top five environmental films by the Smithsonian Museum
Wil's' corporate work as a Master of Ceremonies,  comedian, moderator make him a very in demand performer who can do it all. Recently he added Charity Auctioneer to his repertoire and has raised over 4 million dollars for top charities around the country by using his humor and sense of fun to help open wallets at dozens of events each year.
For more info on Wil   http://www.shrinermedia.com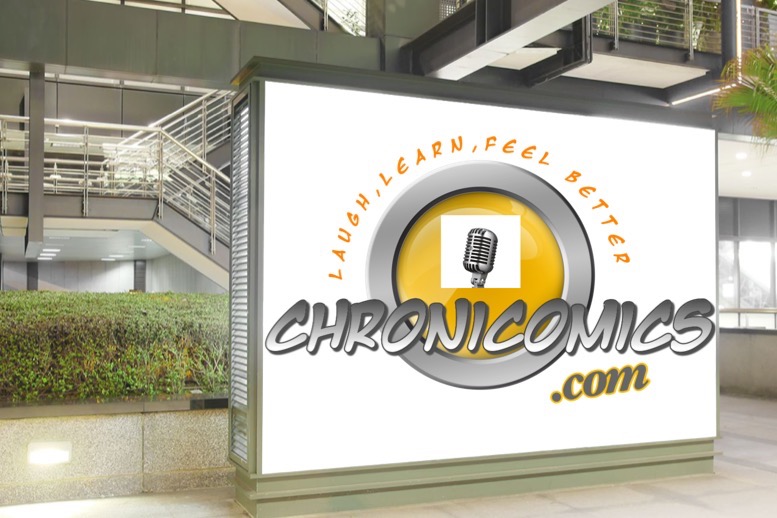 Articles on the Benefits of Health and Wellness

Stress relief from laughter ? Its no joke…Here's why
By Mayo Clinic Staff
Whether you're guffawing at a sitcom on TV or quietly giggling at a newspaper cartoon, laughing does you good. Laughter is a great form of stress relief, and that's no joke.
 A good sense of humor can't cure all ailments, but data is mounting about the positive things laughter can do.
Short-term benefits
 A good laugh has great short-term effects. When you start to laugh, it doesn't just lighten your load mentally, it actually induces physical changes in your body. Laughter can:
Stimulate many organs. Laughter enhances your intake of oxygen-rich air, stimulates your heart, lungs and muscles, and increases the endorphins that are released by your brain.
Activate and relieve your stress response. A rollicking laugh fires up and then cools down your stress response, and it can increase your heart rate and blood pressure. The result? A good, relaxed feeling.
Soothe tension. Laughter can also stimulate circulation and aid muscle relaxation, both of which can help reduce some of the physical symptoms of stress.
http://www.mayoclinic.org/healthy-lifestyle/stress-management/in-depth/stress-relief/art-20044456

An Osaka-based medical facility is looking to investigate whether laughter is indeed the best medicine, and whether it can be effective in treating cancer. Osaka Medical Center for Cancer and Cardiovascular Diseases said Wednesday that it plans to conduct a 4-month experiment to measure blood- and cell-level reactions before and after watching comedy performances. There … Continue reading

 
 More information and links on Humor and Wellnes
 http://www.sbs.com.au/news/article/2012/04/25/comedian-gathers-jokes-sick-son
http://globalnews.ca/news/2191508/lets-talk-sickboy-podcast-mixes-humour-seriousness-chronic-illnesses/
https://www.iheart.com/podcast/The-Stupid-Cancer-Show-20895188/episode/394-comedy-conquers-cancer-27750446/?episode_id=27750446
http://www.homewellseniorcare.com/morris-county/blog/the-effects-of-live-comedy-on-dementia-patients/
http://healthandhumorshow.podomatic.com/
The Healing Power of Laughter
One morning, not too long ago, my son (who was five at the time) asked me, "mommy, why don't you laugh too much?"
Talk about a mirror reflecting a painfully accurate reality. "You don't see me laughing very much, honey?" I stammered, "I… I… I don't know. It's a good question."
It got me thinking: maybe, a good laugh would help me heal.
At the time, I longed to laugh like a child, but strangely found it difficult to do so. Sure, I could blame my lack of levity on the hardships I faced, but even before my health challenges, and the adversity we faced as a family, I had already become quite serious in my everyday life. Though I would chuckle now and then, somehow, during the course of learning "important" things, I rarely let out a real laugh.
Most babies are able to laugh within a few months after birth. After receiving positive social reinforcement for their laughter, babies start to exercise this skill regularly and with ease. Babies laugh without even having the cognitive development to "understand" language, meaning, or context. I still remember the first time my son laughed. He was three months old and laughed at the sound of my husband sneezing. That is all it took… a sneeze. The sound of his laughter was pure, simple, and glorious.
In the process of my healing journey, I realized that I lost my laughter, and the pure joy I had once known. Grown-up, serious, and productive, I focused my attention on all the "important" things that needed to get done. But, the consequence of all this busyness was that I became a shell of my former self. To help myself heal, I needed to find my mirth.
In his book Anatomy of an Illness, writer Norman Cousins describes laughing as a tool he used to help him heal from an autoimmune disease that caused pain and destruction in his joints. Norman was diagnosed with ankylosing spondylitis in 1964 (though it is now thought that his illness was more likely a different form of reactive arthritis). Despite the poor prognosis, he began a program of happiness therapy that included daily doses of laughter while watching funny movies. He discovered that after ten minutes of laughter he was able to get two hours of pain free sleep. Encouraged by this, he kept up his daily laughter therapy. Over time, he achieved a dramatic recovery from his illness. He went on to establish the Cousins Center for Psychoneuroimmunology at UCLA. Here, researchers explore the scientific evidence demonstrating the importance of psychological wellbeing on health and recovery from illness.
Science is beginning to uncover some of what happens inside the body in response to laughter. Laughter Researcher, Lee Berk, from Loma Linda University has found, in clinical studies, that laughter has positive effects on the neuroendocrine-immune axis by reducing some classic stress hormones.
Levels of cortisol, epinephrine and dihydroxyphenylacetic acid have all been shown to decrease after laughter.[1] While decreasing the stress induced inflammatory cascade, laughter boosts the activity of our immune system. Specifically, the activity of Natural Killer cells (the cells that fight cancer), and the levels of circulating antibodies (the proteins that target infections) are both increased by laughter.[2] Using the traditional comical story known as "Rakugo", researchers in Japan have demonstrated that laughter decreases growth hormone and insulin-like growth factor-1, (both are thought to be deregulated in patients with rheumatoid arthritis).[3] Laughter also increases endorphins resulting in a therapeutically significant improvement of pain.[4]
Laughter also has a positive effect on people with cardiovascular disease, increasing HDL (the good cholesterol)[5], and dilating blood vessels[6] resulting in improved blood flow[7]. As an important adjunct to exercise, laughter has physiologic effects on the body that are similar to a light workout: increasing heart rate, blood pressure and respiratory rate. Evidence shows that laughter actually improves metabolism.[8] Researchers from Vanderbilt University demonstrate that ten to fifteen minutes of hearty laughter consumes around fifty calories. There is evidence suggesting that laughter may even improve memory[9].
Savvy medical centers throughout the world are getting hip to the healing power of laughter. Some even offer laughing therapy in addition to traditional treatment. Studies show that patients in laughter groups have less anxiety, less need for pain medications, and stronger immune responses. Madan and Madhuri Kataria started laughter yoga groups in India in the mid 1990's. Laughter yoga has since spread throughout the world. Interestingly, the Katarias discovered that, from a purely philological standpoint, it doesn't matter whether the laughter is genuine or forced. The positive physiologic effects on the body are the same.
As part of my healing journey, I cultivate "laughter therapy" in my life. I deliberately seek out things to laugh about: amusing social situations, the company of funny people, comedy skits, humorous entertainment, jokes, books, internet videos and movies. I avail myself of the precious laughter that my children provide, and I participate more readily in the silliness that makes them laugh so hard.
With hopes of physiologic benefit, I also practice "fake" laughter. Since, we don't have any laughter groups nearby, I do laughter yoga on my own. For example, while driving in the car, I practice forced laughter, but this often turns into real laughter, (especially when I notice the perplexed faces of people in adjacent cars who have spied me "laughing").
To this day, laughter pours out of my children with ease. They love to laugh. Simple things, like silly sounds or made-up words, make them laugh. Like food and water, laughter nourishes them. Watching them, I am reminded to look for, allow, and practice laughter in my life. I have found that by practicing laughter, it has become more robust and frequent in my life. I laugh much more regularly now and with a greater ease. I not only look for funny things, funny things seem to be showing up more often in my life. When I am desperate for a fix, I simply pull up a video of a laughing baby on YouTube. It never fails to do the trick. Give it a try…
Need a laugh? Try this YouTube video of a baby laughing.
Or this video of a baby laughing hysterically at his father ripping paper.
The following are links to more information and humor resources:
Hugh McClellan of Laugh Alive demonstrating a Laughter Yoga technique at TedX Penticton.
Madan and Madhuri Kaderia are the founders of Laughter Yoga.
Author and Keynote speaker, Karyn Buxman, of the website HumorX, has a book series called "What's so Funny About…"
Cliff Kuhn, MD. The Laugh Doctor. His book is "It All Starts With A Smile: Seven Steps to Being Happier Right Now. (2007)
Steven Sultanoff's website Humor Matters.
Patch Adams of the Gesundheit Institute.
Robert R. Provine's book: Laughter: A Scientific Investigation, (2001).
Steve Wilson teaches how humor and laughter increases workplace performance and productivity. For more information on workshops, trainings and laughter clubs: The World Laughter Tour.
Joel Goodman offers writing, teaching and speaking about laughter at The Humor Project.
The Association for Applied Therapeutic Humor is a wonderful resource and website for connecting Humor and Laughter Professionals.
Autism and Comedy
Michael McCreary may only be twenty, but he's already well on his way to fulfilling his lifelong, albeit short, dream of becoming a stand-up comedian.  The young comic, a high school student in Orangeville, Ontario, was diagnosed with Asperger's Syndrome at the age of five. In an act of self-preservation, combined with the desire for constant attention and the inability to stop talking, stand-up comedy seemed inevitable. Michael combined his love of comedy and his obsession with Hollywood movies and trained under David Granirer, founder of Stand Up for Mental Health, to create his act "Does This Make My Asperger's Look Big?" Over the past 4 years Michael has performed at conferences, galas, universities, bars and church basements across Canada and the United States. See the world through his eyes as he takes you on a comical journey through the lighter side of Asperger's Syndrome.
The Chronic Comedy Tour is developing talent
The Tour is getting ready to launch. Get on our calendar. Booking information below. Wil Shriner hosts a funny and thought provoking powerhouse of a show with first class comedians sharing their humor and stories of dealing with chronic conditions.
To request more information

    http://www.healthpure.com
HEALTHPURE is a big-data platform operating at the convergence of consumer behavior and personal health information to improve patient compliance and adherence through behavior modification. The data is aggregated through both the HealthPure platform and third-party, off-platform sources via e-commerce, social media and healthcare technology data gathering tools such as personal products manufactured by companies such as Fitbit, Garmin, Omron, etc., linked by the user to their account.
The company is addressing the largest hidden cost in healthcare – non-compliance. Non-compliance in healthcare costs consumers and insurers an estimated $300 billion annually in the United States alone. In fact, this cost alone represents 22% of the total cost of treating chronic care conditions annually. These costs are directly impacted by poor consumer/patient data, which in turn, creates low patient engagement. The outcome of low engagement – Increased Cost and Morbidity.
SOLUTION
HEALTHPURE's First to Market Solution is a platform which engages consumers both online through the HealthPure platform and other digital data points and offline via live events and consumer activities, creating health activity big-data that is used by consumers, healthcare providers and insurers to increase patient compliance while improving general health outcomes while reducing the cost of delivering care.
GUIDING CONSUMER INSIGHT
76% of consumers believe that their personal health is something over which they need to assume control. (2014 Silverlink HealthPulse Survey)